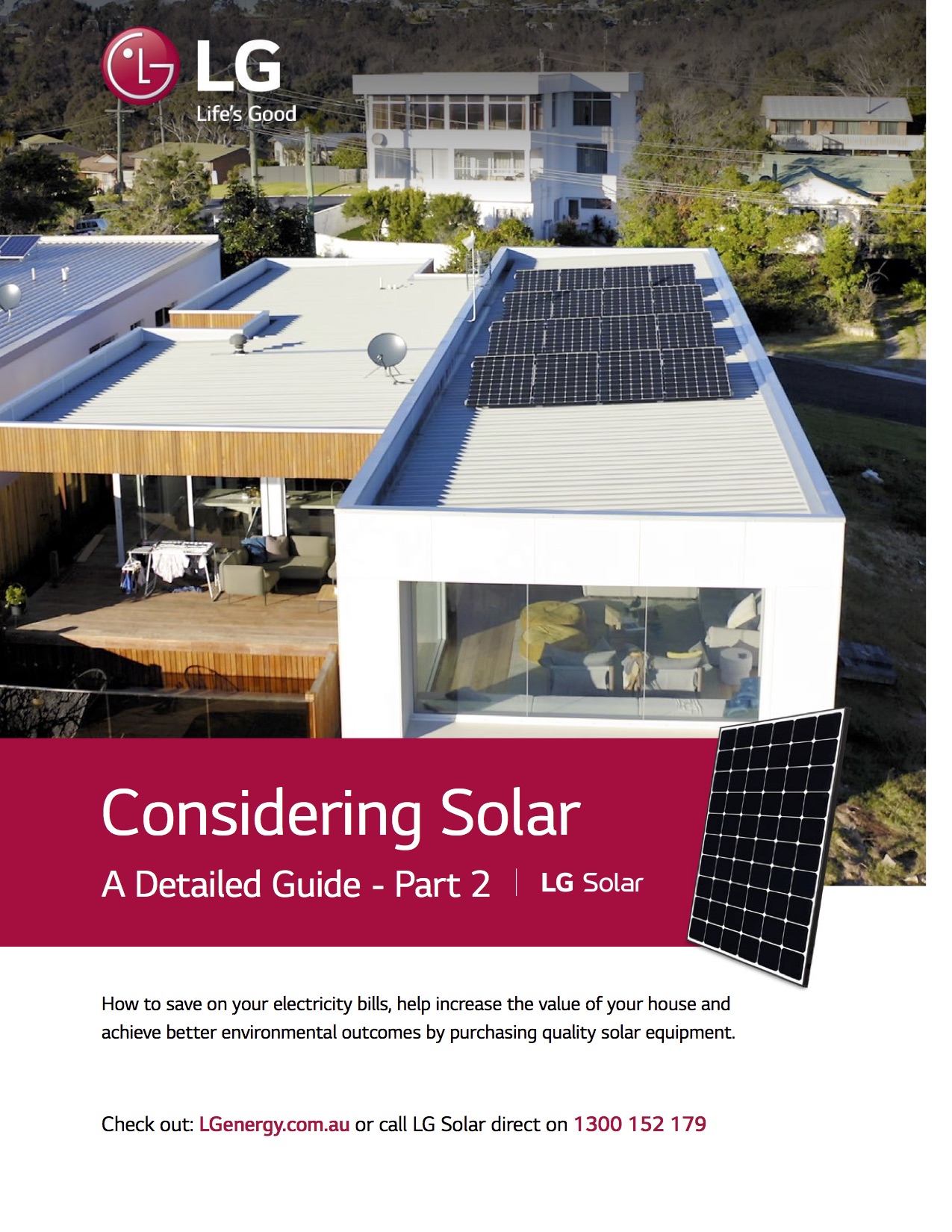 To get your free copy, simply fill in the form and we'll instantly send you a link to download your copy as well as further solar hints.
"Quality solar panels and inverters as well as dealing with strong suppliers will help you to get lower electricity bills for many years to come."


- LG Considering Solar - A Detailed Guide Part 2
Here's why you need this guide
We all love the promise of solar power and lower electricity bills.

But getting up to speed can be a challenge.

There's so much conflicting advice, and sadly, a number of poor quality products in the industry.

LG Solar have put together this great eBook guide, covering everything you need to know about solar systems, their components, the benefits and how you can get started.
What you learn in the guide
The Inverter Solution
Solution For Roofs That Have Some Shadow
An Overview of Solar Panel Technology
Check on the Computer Manufacturer
Metering Option for Your Solar System
Solar and Batteries
Important Information about Solar Warranties
Solar System Long Term Maintenance
Solar Industry Overview
Download the free guide