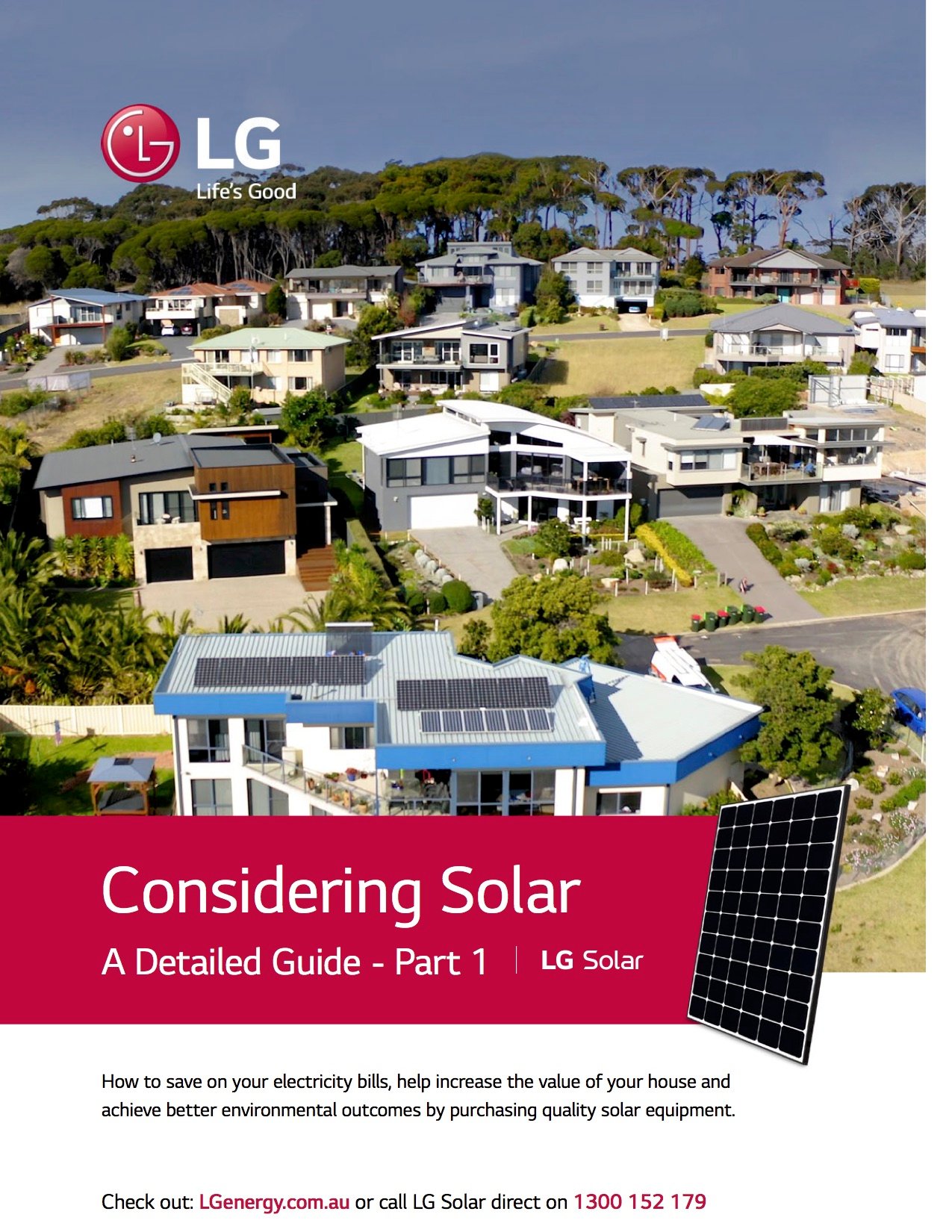 To get your free copy, simply fill in the form and we'll instantly send you a link to download your copy as well as further solar hints.
"Purchasing a quality solar power system is one of the best practical decisions you can make both financially and for the planet."

- LG Considering Solar - A Detailed Guide Part 1
Here's why you need this guide
We all love the promise of solar power and lower electricity bills.
But getting up to speed can be a challenge.
There's so much conflicting advice, and sadly, a number of poor quality products in the industry.
LG Solar have put together this great eBook guide, covering everything you need to know about solar systems, their components, the benefits and how you can get started.
What you learn in the guide
The Key Benefits of Going Solar
How Solar Works
The Financial Realities of Solar
An Explanation of Solar Panel Installations
The Origin of your Solar Panels
Installing Great Solar Panels for Long Term Performance
The LG Installation Partner Network
Mounting Systems
Further Reading
Download the free guide